December 21, 2020
Distractify – These Holiday Cocktail Recipes Deserve a Round of Santa-Plaus
By These Holiday Cocktail Recipes Deserve a Round of Santa-Plaus
We're 10 days out from Christmas right now, and things are obviously looking a little different this year. A lot of us are opting not to see family and friends in person due to COVID-19, relying instead on Zoom calls to keep us connected throughout the holidays. Truly, we can't think of a better year to indulge in a little alcohol.
But, even if you're drinking alone this year or just with your quarantine pod, who says you can't have a little festive fun with some holiday cocktails? Just remember to drink responsibly, and best of luck navigating mixology as an ~elf-taught~ bartender.
Mrs. Claus' Secret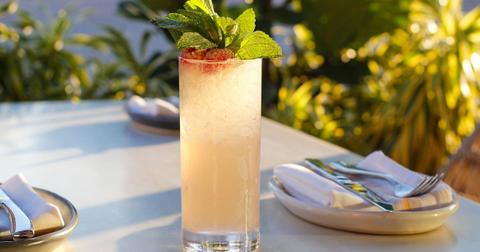 Ingredients:
2oz Grey Goose
1/4oz Luxardo maraschino liquor
1oz lime juice
1/2oz simple
1/2oz Pama liqueur
Pour all ingredients into a cocktail shaker. Shake and strain into a Collins glass. Top the cocktail with Fever-Tree Tonic and add a mint sprig and raspberry garnish. An optional finishing touch is to spray the garnish with edible 24K gold.
Recipe courtesy Lionfish Delray!
The Botanist Christmas Tree Gin & Tonic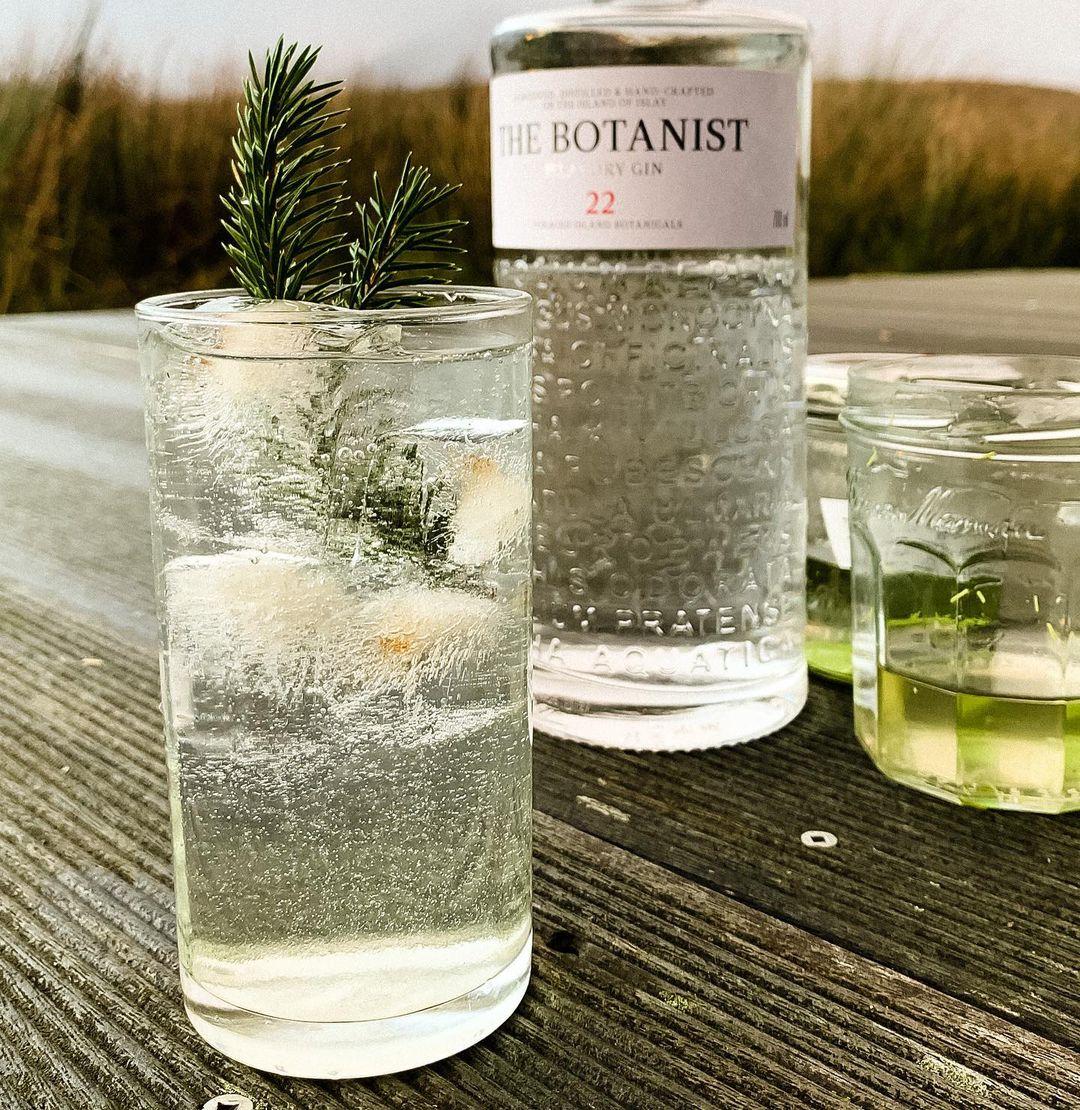 This cocktail looks like a snowy Christmas morning. For this gin and tonic, you'll need to do a little prep work first. Dissolve 100 grams of caster sugar into 100 milliliters of boiling water, then pour the mixture into a small jar with (non-chemically treated) spruce or fir tree needles. Give it a little stir with an immersion blender and then add in a half of a teaspoon of citric acid. Leave it overnight and then strain it to add it to your favorite gin and tonic recipe for a festive twist. Don't forget to garnish with Christmas tree trimmings!
Adult Hot Chocolate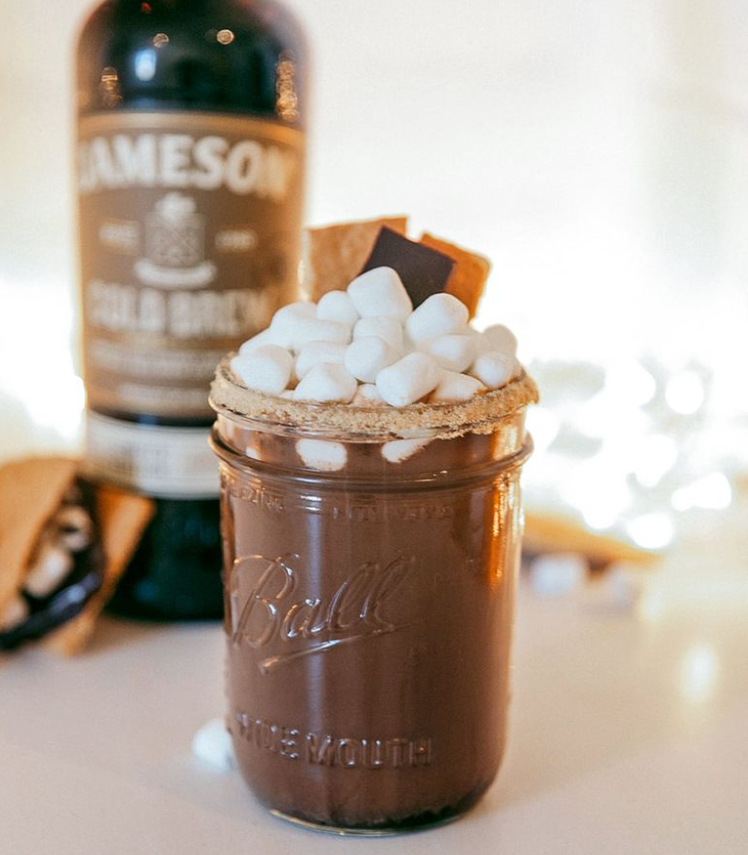 Is there anything better than hot cocoa on a cold December day? Yes — hot cocoa with booze! For this Adult Hot Chocolate, you'll need five parts hot cocoa in a small pan. Then add in two parts Jameson Cold Brew. Whisk and heat to a simmer. Dip the rim of your mug in the hot cocoa mixture, followed by crushed graham crackers. Pour in your drink and garnish with mini marshmallows to your heart's content.
Christmas Thyme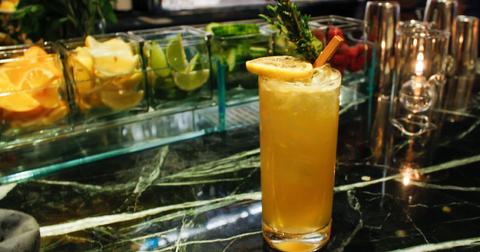 Ingredients:
2oz Widow Jane Apple and Oak Bourbon
3/4oz lemon juice
1oz ginger turmeric cordial
3 dash orange bitters
A bit of thyme (like 4 stems)
Pour all ingredients into a cocktail shaker, shake and strain over ice into a clear Collins glass, and top with ginger beer. Torch a lemon wheel and add some thyme springs for garnish.
Recipe courtesy  Lionfish Delray!
The Merry, Berry, and Bright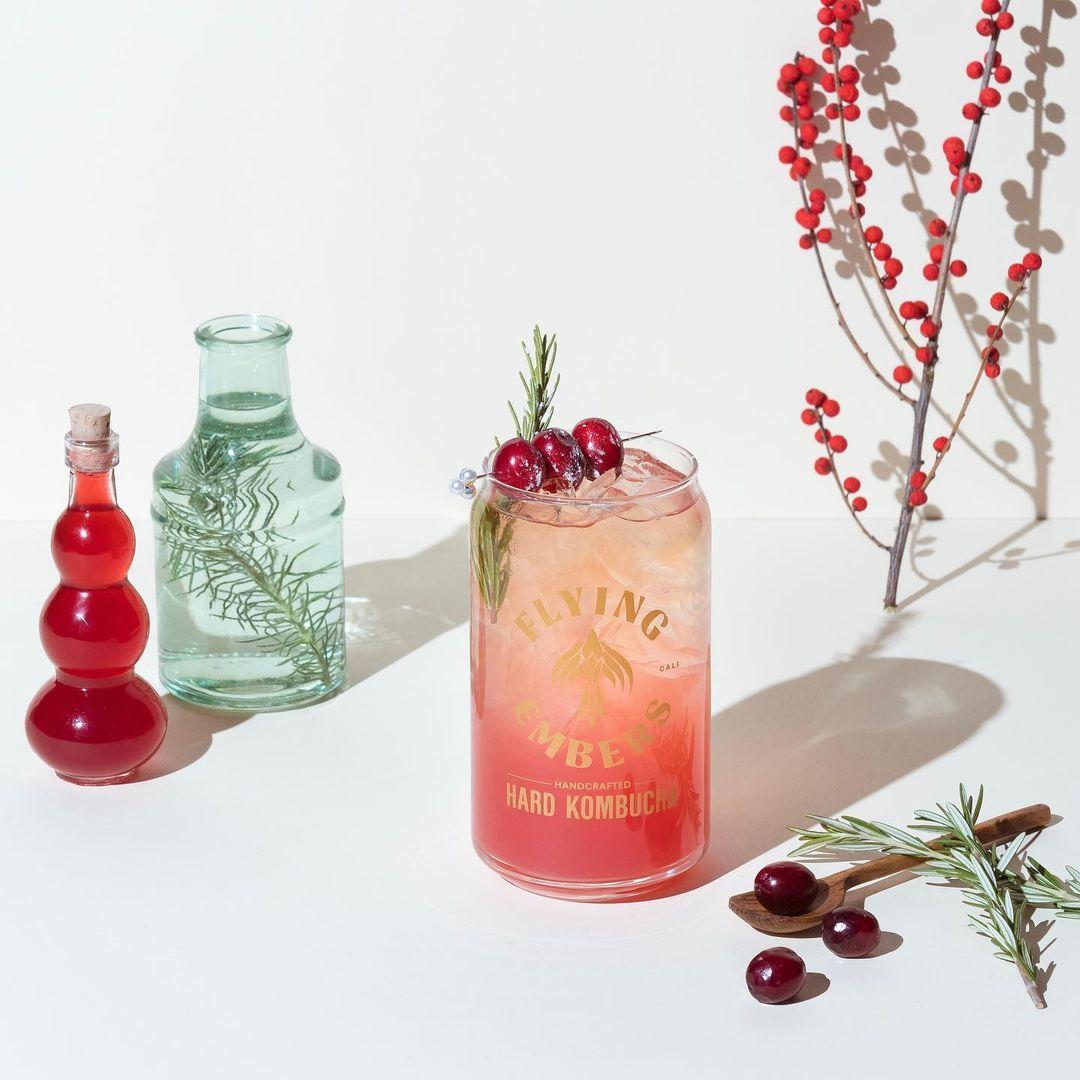 Have a jolly holiday with this drink that keeps you merry and bright. Combine one part lemon juice, 1.5 parts tart cherry juice, and .75 parts honey syrup. Then pour in four parts Flying Embers Berry Hard Kombucha. Add cranberries and a rosemary sprig for garnish.
Stoli Winter Breeze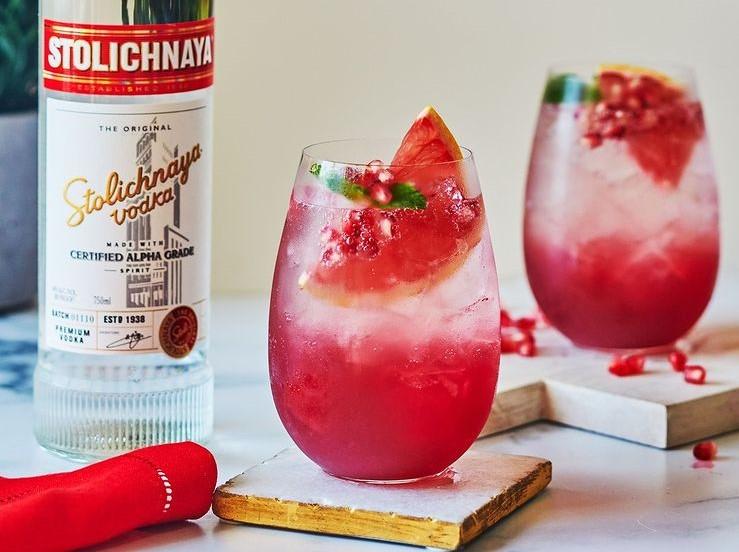 Sure, this drink will get you buzzed, but with all that fruit, you could almost call the Winter Breeze healthy! Combine two parts Stoli Premium Vodka, two parts pomegranate juice, two parts grapefruit juice, one part tonic water, and four parts soda water. Top it off with grapefruit slices and mint leaves.
Sweet Tooth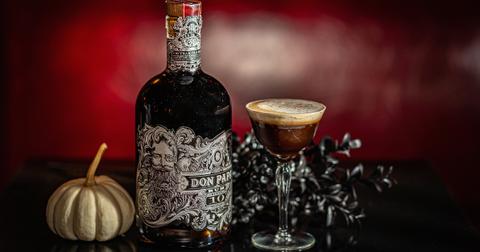 Cookies aren't the only sugary treat Santa's looking for this holiday season — to concoct a Sweet Tooth, blend 1.5 parts Don Papa 10 Year Old, .5 parts Pedro Ximenez sherry, .5 parts butterscotch schnapps, and two dashes of walnut bitters with ice. Stir until chilled, strain into a cocktail glass, and float a layer of salted whipped cream on top, with a little grated nutmeg.
The Long Underwear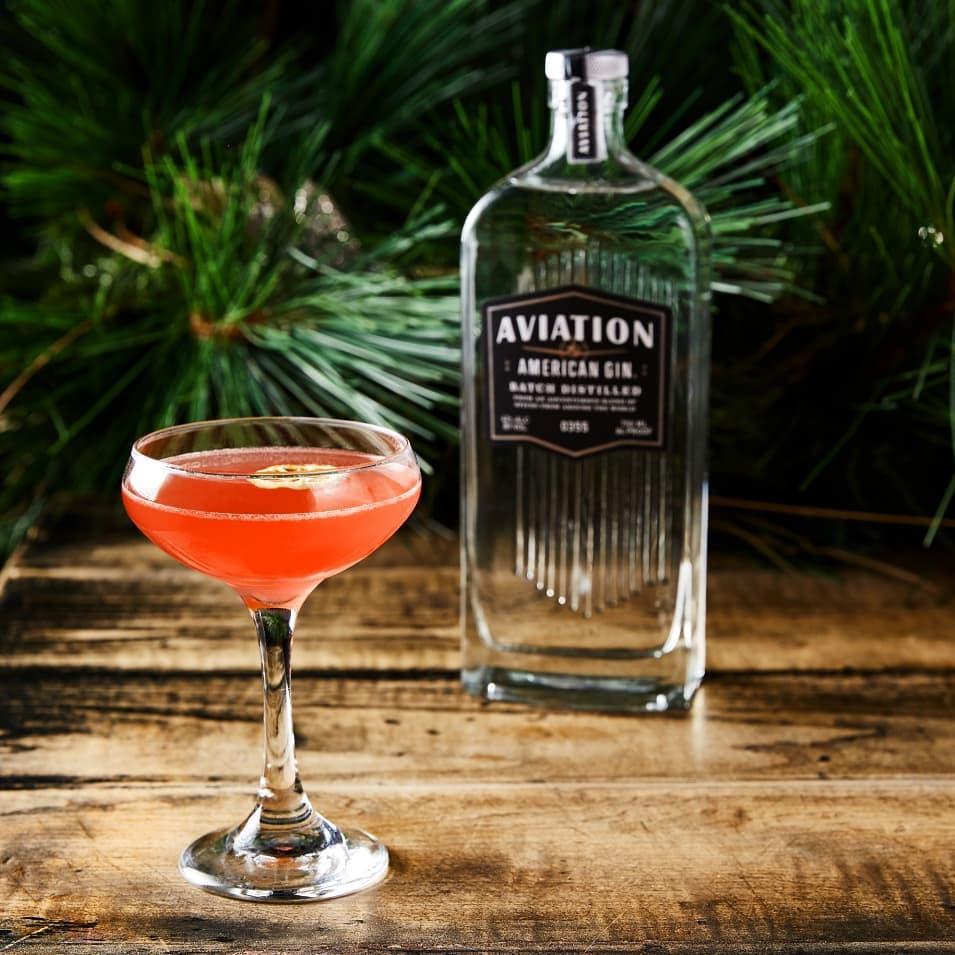 Sometimes, you need something a little extra cozy to get you through the cold winter nights. To make Long Underwear, combine 1.5 parts Aviation Gin, .25 parts Aperol, .25 parts Campari, .5 parts smoked cinnamon simple syrup, .5 parts lemon juice, .5 parts grapefruit juice, and a small dash of BBQ bitters.
Ginger Brenne House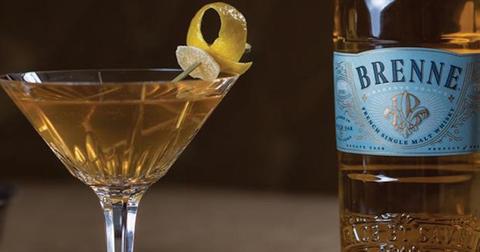 If you've gone to Fine & Rare in New York City, you may have tried their special winter sip, the Ginger Brenne House. To recreate it, combine two parts Brenne Estate Cask with 1.5 parts ginger liqueur and 1.5 parts lemon juice. Shake with ice and pour into a martini glass, before garnishing with candied ginger and a lemon twist.
Warm Apple Cider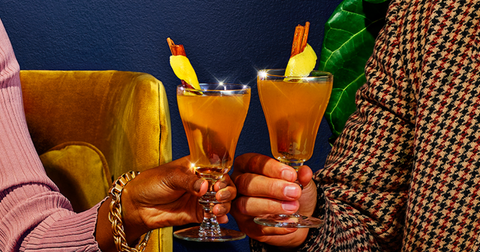 Hot apple cider is a holiday classic, but we all know the best kind is the boozy kind. To make this version, combine one part lemon juice, one part ginger beer, .75 parts maple syrup, and four parts apple cider over medium heat. When it starts steaming, add in 1.5 parts Grey Goose Vodka, and serve it with a cinnamon stick (for the taste and aesthetic, of course).
Holiday Cheer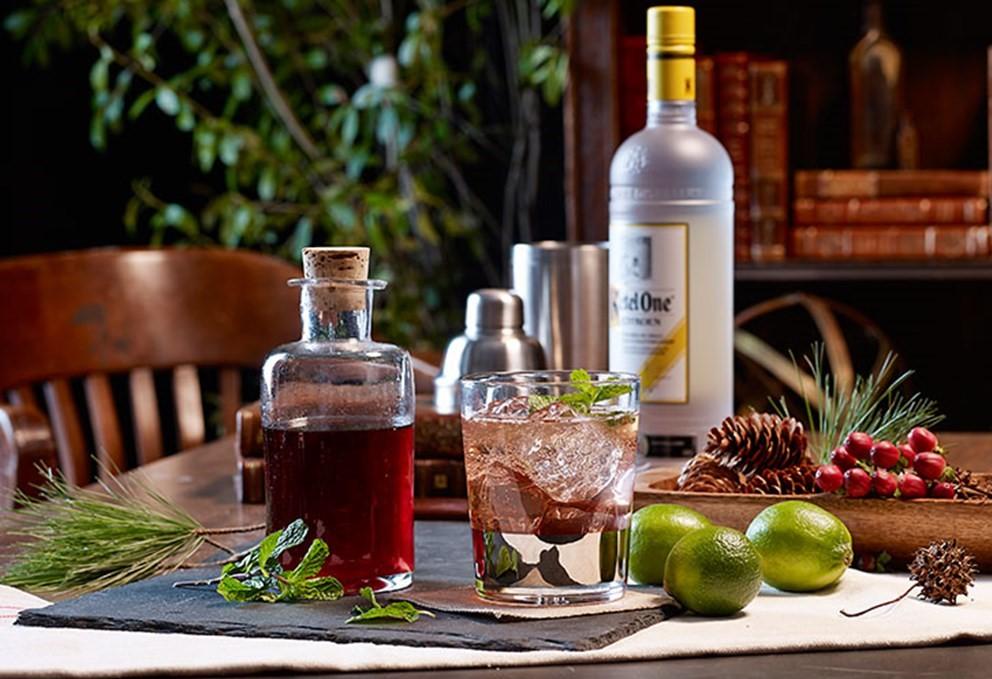 This Holiday Cheer is a little naughty, but very nice. To make, combine 1.5 parts Ketel One Citroen Flavored Vodka, .5 parts Creme de Violette Liqueur, .5 parts fresh lime juice, and .5 parts simple syrup in a shaker. Shake with ice, and then strain the mixture into a glass with ice. Top it off with ginger ale and garnish with a mint sprig and red currants.
Caramel Vanilla Old Fashioned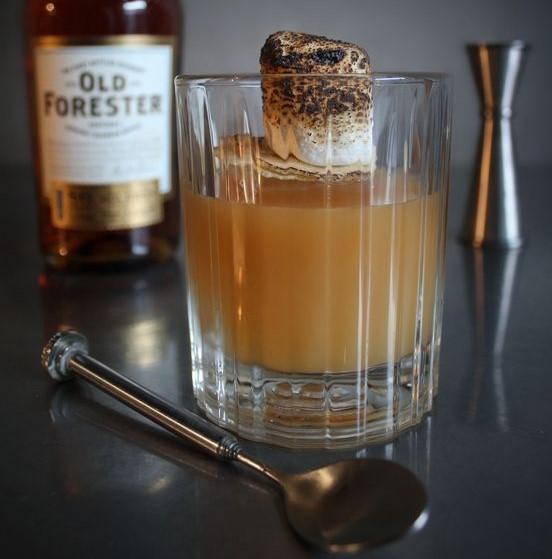 We love to see a classic get turned on its head. For this Old Fashioned, combine two parts Old Forester 86 proof, .25 parts caramel-vanilla syrup, and two small dashes of aromatic bitters in a mixing glass. Stir it up, and then strain it into an Old Fashioned glass. Don't forget the toasted marshmallow on top!
Cran-Spiced Martini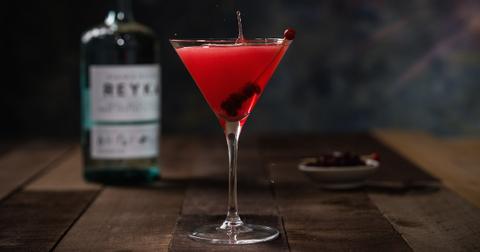 Make your holiday guests feel like James Bond by shaking — not stirring — two parts Reyka Vodka, one part cranberry juice, and .75 parts vanilla spiced syrup (one cup sugar, one cup water, .25 tsp. ground black pepper, 5 tsp. allspice, one cinnamon stick heated) in a shaker with ice. Strain into a martini glass, and garnish with skewered cranberries.
he holiday season only comes once a year, so put your mixology skills to the test, and make sure to sprinkle holiday cheer into each drink you concoct this Christmas. Whether you're with friends or family, or spending the season on your own, have a very happy — and boozy — holiday!
View Source: https://www.distractify.com/p/holiday-cocktail-recipes