September 22, 2020
Lionfish restaurant opens on Atlantic Avenue in Delray Beach
By Lionfish restaurant opens on Atlantic Avenue in Delray Beach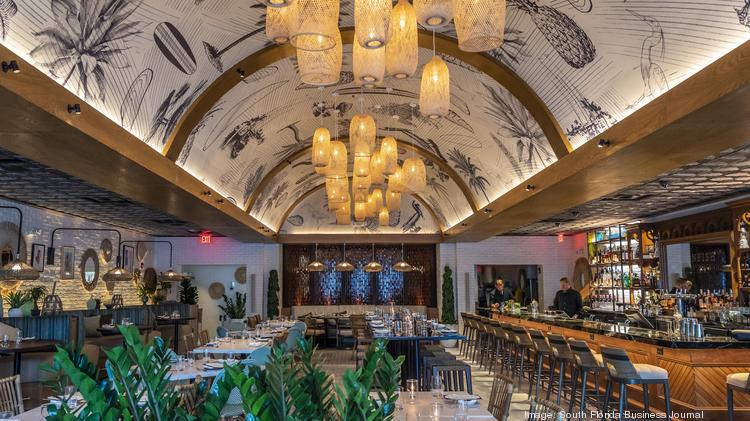 San Diego restaurant Lionfish has entered the South Florida market with a new outpost in Delray Beach.
Lionfish opened Monday at 307 E. Atlantic Ave., a popular strip for music and entertainment venues, restaurants and bars. The new restaurant occupies 4,300 square feet with 127 seats, including 29 outdoors. The restaurant opening was delayed due to the pandemic.
Because of Covid-19 restrictions, Lionfish will limit its number of customers to 50% of its indoor capacity. The seafood restaurant can seat patrons at the indoor bar, however, as part of Palm Beach County entering phase two of Florida's reopening plan.
The first and only other Lionfish restaurant is in San Diego. For its menu, the South Florida location will source local lionfish, which is considered an invasive species in Florida's waters.
With the opening, Clique Hospitality is establishing a second headquarters in Delray Beach. The hospitality group was founded Andy Masi and has venues throughout the U.S., including cities such as Las Vegas, San Diego and Washington D.C.
"Coming from San Diego and having grown up with a love for all things ocean, we immediately felt drawn to Delray and all the town has to offer," Masi said. "We are so thankful to call Delray Beach our new home, having recently established our second corporate headquarters here, and can't wait to show locals and tourists alike the coastal dining experience that is Lionfish."
Clique Hospitality currently manages Johnnie Brown's in Delray Beach, and will also be involved in the food and beverage concepts to be included in the upcoming Ray
At launch, Lionfish will not serve lunch, but is open for happy hour, dinner and brunch on Saturdays and Sundays. Private events and full buyout bookings are available.
Executive Chef Jose "JoJo" Ruiz of Lionfish's San Diego restaurant will serve as corporate chef in Delray Beach.
View Source: https://www.bizjournals.com/southflorida/news/2020/09/21/lionfish-opens-in-delray-beach-photos.html